Call for Case Studies on Access to Energy
THE WINNING CASE STUDIES
The evaluation process of the best projects has been concluded and these are the results!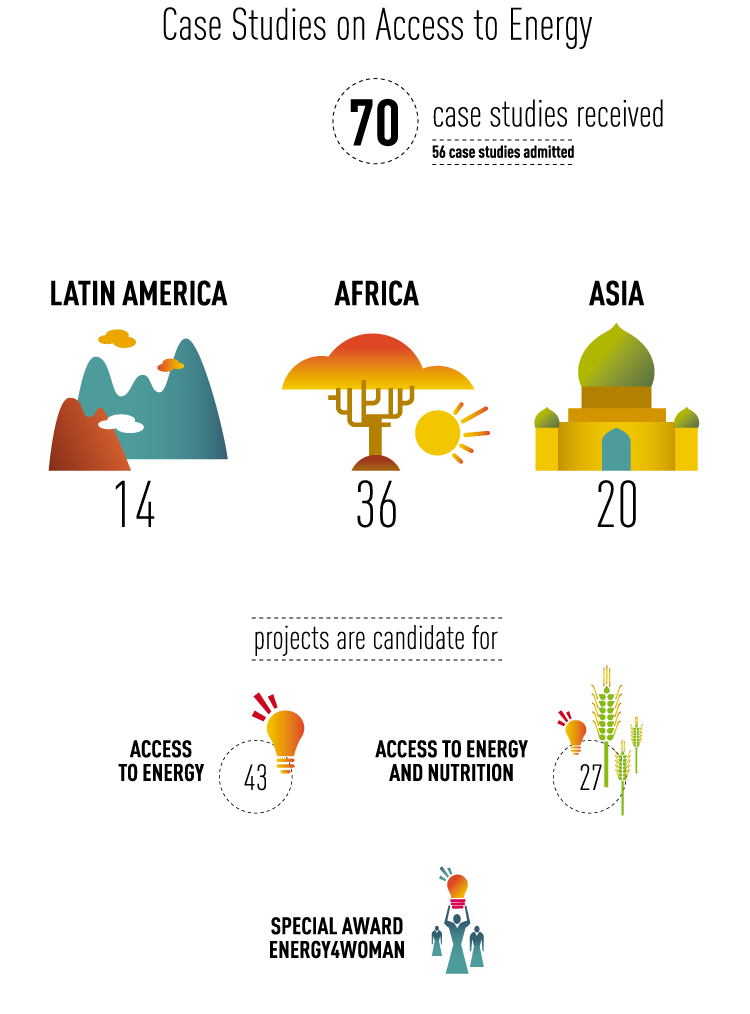 Award "Energy Access"
to
Green energy for 24 isolated villages in the district of Phongsaly in Northern Laos
. Presented by Electriciens sans Frontières
Award "Energy Access and Nutrition"
to
Locally made cleaner cooking stoves create jobs & save trees
. Presented by Concern Universal
GDF SUEZ Special award "Energy4Women"
to
Mpanta solar mini grid project
. Presented by Kafita Cooperative Society
The projects "Barefoot solar mamas of the world", "Luz en casa", "SNV's multi-actor biogas sector development approach" deserve a Special Mention award.